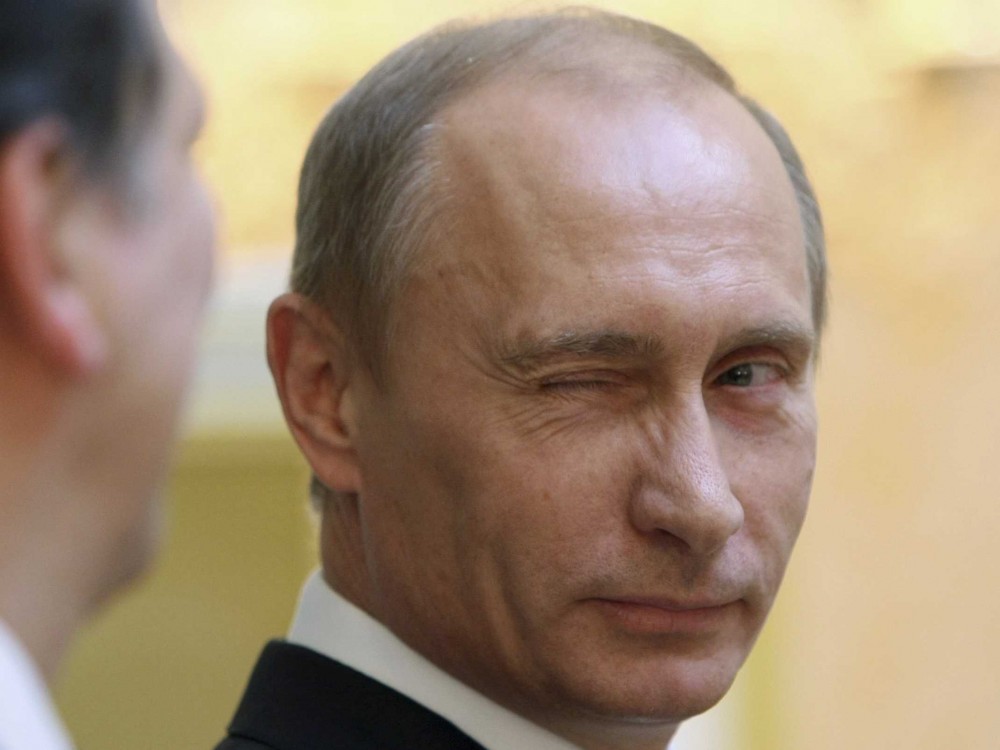 A couple of interesting developments over the weekend at the G20's in Brisbane with Putin bailing out early got me thinking about end goals and strategic thinking. Naturally, with thinking about Russia comes thinking about oil. With thinking about Oil comes thinking about the Saudi's and the up coming OPEC meeting.
G-20
The interesting thing about all of this is trying to parse out the end goals of key players. So we'll start with the G-20 and work our way back. While everyone has basically
condemned
Russia's
behaviour
in Crimea and eastern Ukraine,
Cameron
, Abbot and my own Canada's
Stephen Harper
lined up to get their very public digs in. My question is why? Ok, maybe 'why' is the wrong question. These statements are meant to play to their domestic audience, to make everyone feel like they are doing their part, standing up to the bully, etc. etc.. I get that. But perhaps questioning what these types of statements might actually accomplish is appropriate.
Is Putin going to say: "oh I didn't realize Stephen Harper doesn't want me in the Ukraine... shit, get me a phone and we'll pull funding/troops/tanks/whatever out... my bad". Or do you think he's more likely to dig in? Putin remains popular, ibut that popularity is dropping according to numbers cited from Leada in this article which also shows that the average rating out of 10 given to Putin by Russians was 7.33 (this in a time of capital flight, economic sanctions, tanking crude prices, and invasion of a non-threatening neighbour). Might backing him in a corner, help him drum up domestic support the old fashioned nationalistic (ie. they are bullying Russia... and so we bomb) way? I don't know. And Putin probably doesn't either. But I wouldn't bet that he'd opt for a passive reaction to blustery headline grabbing. When his constituents are convinced his current path is a positive one.

Also remember, that although many of the big multi-natinoal companies have dollar denominated debt that sanctions will prevent being rolled over; they and Russia in totality itself aren't too bad on this front. Also remember that since the Ruble has tanked, and oil is priced in USD this acts as a slight mitigant to price declines domestically.
This article from the telegraph gives us a great summary of events in this post (found after I started).
I think they overstate the case that the global economy needs Russia more then Russia needs the global economy. But there is truth in it. Especially as fall turns to winter and the importance of energy supplies grow. I think the EU is feeling a bit more confident in their position as Brent trades near 5 year lows. Is that sustainable?
A potentially interesting bit in this article is the discussion on how prepared Russia is to hunker down. Alluding to the national sacrifice historical narrative, it does seem like Putin has a better chance of talking his Russian
electorate
into a winter of sanctions then Merkel would have talking her's into a self imposed winter of intermittent supply or inflated prices on their natural gas. Should Putin decide to retaliate in this manner (notice that Merkel didn't work as hard as the leaders mentioned above to grab headlines while still maintaining a critical position).
Despite letting the Ruble float (and subsequently tank), Russia has significant reserves (over $400B USD) and was wise to not stand it's ground so early. It won't be a couple weeks or likely even a couple of months until economic pressure is so significant that Putin is forced into backing down. It may turn into a battle of popular political will between a sanctioning euro population and a sanctioned Russian population. Here's hoping it doesn't come to that.
The 27th could be a watershed moment. Hopefully we get some clarity on the strategic vision of the organization, or more specifically, the Kingdom of Saudi Arabia going forward. While this article does a great job of outlining the challenges faced by each of the major oil exporting countries. I think it doesn't fairly capture KSA's position. This graph that it cites from the Economist is a nice visual summary:
Like Russia, KSA has
significant reserves
($745B in Sept.) so a downturn can be weathered. But articles like these assume all budgets are made independent of revenue. That doesn't seem likely in all cases (particularly KSA), where it seems more likely that they say: "hey look at all this money we're going to have, lets spend a bunch of it".
At any rate, the Saudi's legacy oil production is some of the cheapest in the world. The billion dollar question of course is what the composition of Saudi production is now, and will be going forward. By the end of this year Manifa is supposed to be producing 900,000 bopd. That's not nothing. The scale of the project, and subsequent cost might (must) impact cashflow considerations. If their production remains the cheapest in the world, they might just go for market share.
Conspiracy theories abound about the motivation behind the OPEC's willingness to crater the price of oil. It's certainly helping economies around the world, particularly a country like China where through their structural reform the addition of nearly (
5.7 million bopd this October
x $100 vs. $80) $100 million dollars daily has been great. From another angle, the western bloc of countries imposing sanctions on Russia couldn't have had the oil markets help them much more.
Regardless of whether they will enforce or lower the production quota, hopefully we get some direction. I suspect that markets will be on the move shortly after the Nov. 27th meeting. Similar to FED announcements I suspect forward guidance on price support would have a huge impact immediately. Perhaps there will be an asymmetrical move with the opposite announcement, but I also suspect the market is pricing in continued low prices.
We'll just have to wait and see.